Avalon Marine provides custom maintenance, management and brokerage for a simplified boating experience.
Avalon Marine delivers personalized, professional boat maintenance, repair, management and brokerage services for all vessels and watercraft, in the Cayman Islands and Internationally. We take pride in our ability to work closely with, and listen carefully to our customers. By engaging Avalon Marine to take care of your boating needs, you will be simplifying your ownership experience and your vessel will be kept to the standard you expect, ready to go when you need it.
CUSTOM MANAGEMENT AND MAINTENANCE - Avalon Marine offers a full complement of boat maintenance, repair and management services for vessels of all sizes. Our services include mechanical, electrical and cosmetic repair.
BROKERAGE – Avalon Marine maintains a wide range of boat listings and can provide expert service to help you buy or sell, both locally and offshore.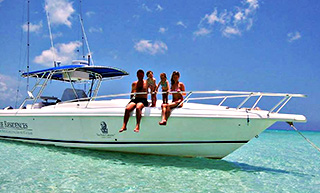 Are you looking to buy a vessel? For all our latest boat listings, please see our current ads with Ecay Trade . If you are thinking about buying a boat and are unsure how to start the process, or you're not quite clear on which boat is right for your needs, please contact us and we will give you our best advice and manage the process for you, if needed.