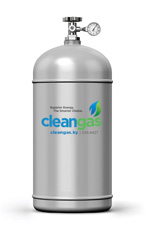 The relatively high cost of living in the Cayman Islands has always been an issue for people living here. Fortunately, a group of Caymanian investors decided to tackle this growing concern of residents and business owners.
In 2015 the group decided to contact a well-known veteran in the propane industry, who was also the authority on propane in the Cayman Islands for 7 years as the General Manager for Home Gas Ltd. It was during this meeting to discuss the feasibility of opening a new propane company in Grand Cayman that the idea of Clean Gas Ltd was conceived, and put into motion.
After a lengthy planning period, the Cayman Islands Government approved the application for Clean Gas Ltd, and the idea became reality. The plan is to provide excellent customer service to the residents and businesses of Cayman as well as to provide propane at a more affordable rate. In doing so, businesses will realize significant savings, which translates into a reduction in selling prices to consumers. Additionally, homeowners will be able to reduce their energy expenses, which will result in more disposable income to spend elsewhere in the local economy.
Residential Services
Selecting the right energy source for your new home in Cayman is one of the most important decisions you can make. The choice is easy when you consider all the benefits of propane.
Luxury Amenities
Fireplaces & Hearth Products: Non-radiant aesthetically pleasing gas fireplaces, logs and hearth products are an attractive addition to any room or outdoor space. They can be turned on and off with a remote control to add ambience to any space outdoor or indoors.
Indoor Living: From high capacity whirlpool tubs in the master bath to gas cooktops in the gourmet kitchen, propane fuels the "extras" that make your home special.
Outdoor Living: Propane makes outdoor living easy with everything from pool heating and gourmet outdoor gas kitchens to patio and pathway accent lighting from tiki torches and fire pits.
Energy Essentials
Water Heating: Propane-powered water heaters recover hot water nearly 40 percent faster than electric models, assuring plentiful hot water for back-to-back showers, laundry and other chores. Additionally, on-demand tankless water heaters offer an affordable efficient unlimited supply of hot water, along with significant savings.
Cooking: A survey conducted by the Propane Education and Research Council found that 96% of professional chefs preferred to cook with gas. Propane ranges give greater control with precise temperature and even heat distribution.
Clothes Drying: You'll save time and money with a propane clothes dryer. Some models save up to 65% in costs over electric units!
Power Generation: A propane gas generator can keep your key appliances operating during power outages.
Commercial Propane Services
Your business is important – to you and to Clean Gas Ltd. Throughout Cayman, Clean Gas is serving a rapidly growing number of commercial and industrial companies. We know you have a choice now in Cayman when selecting a gas provider, so we will never stop working to earn and maintain your trust.
Using Propane
Whether you're running a commercial kitchen or a medical clinic, planning to build a new facility or renovating an existing facility, Clean Gas Ltd will examine your operation and work with you to design a cost-effective gas plan that works to your budget. Industries we serve include agriculture, schools and universities, airports, commercial cooking, and commercial mowers, and soon to be autogas for fleets.
Bulk Installations
Commercial and Industrial users will be able to take advantage of our larger tanks ranging in size from 200lbs to 2000 gallons and up. We offer gas piping sizing and design, alone with installation. Additionally, we offer sales, sales, service and maintenance on most commercial appliances.
Maintenance and Service Agreements
Just like your car, propane appliances need regular cleaning and maintenance to ensure longevity and efficient operation. At Clean Gas Ltd, we have trained personnel that can perform regular cleaning and maintenance, and repairs. Call Clean Gas today to set up your maintenance contract at 1-345-233-4GAS.
"Go Green, Go Propane" go Clean Gas for all of your propane needs!