AWARDS: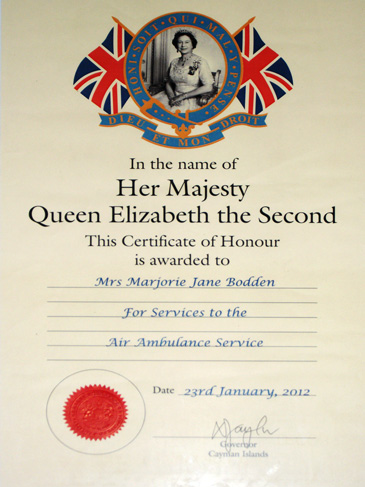 ---
Marjorie J. Bodden, owner and operator of Executive Air Services Ltd, recieved three International Quality Crown Awards:
Gold in London (2004)
Platinum in Geneva (2005)
Diamond in Paris (2006)
To recive these prestigious awards, one must:
Help their clients optimize quality, facilitate a change in culture and in behaviour which will provide the gorunds for continuous improvement, reduction of costs and process organization.
Make companies aware of the importance of client and employee satisfaction by making a postiive contribution to society and being sensitive to enviornmental problems.
To use communication as a cohesive force among employees, suppliers, shareholders and clients, establishing programs to increase sales while strengthening the brand name and corporate identity.
Executive Air Services displayed the necessary attributes for these rewards and continues to grow as a company!