Boarding Kennels
Dog Boarding: Rate $25 per night
We have 40 open air kennels, each with its own secure run. You may bring your dog''''s bed and a couple of toys if you wish, but we do not accept responsibility for items misplaced or damaged. All dogs are fed twice daily or as specified. We provide food and treats. If your dog has a special diet, you will need to provide that food in a labeled sealed container. All dogs are exercised every day under supervision and allowed to play with other dogs if sociable. We try and socialize your dogs as much as possible with both people and other dogs. If your dog isn''''t sociable, we have the space and facilities to allow it to play on it''''s own or with the staff in a secure environment.
Day Care: Rate $10 per day
Do you have a high energy dog? Wouldn''''t you be happier if when you came home from work, your dog was as tired as you are? We have large field areas where your dog can run around and enjoy the fresh air all day. If your dog is sociable, it will also be able to play with other dogs here for the day. Plenty of shade and available water for hydration in secure fenced in areas for your dogs safety. Open 7AM -5:30PM Mon - Fri.
Having trouble getting here? We can pick up your dogs and deliver them home too! If your neighbors have dogs, you can dogpool them and reduce the pick up fees.
Cat Boarding: Rate $18 per night
We have 13 open air kennels, each with cat litter tray and 3 shelves for your cat to investigate. You may bring a bed and a couple of toys, but we do not accept responsibility for items misplaced or damaged. All cats have access to food and water at all times unless we are instructed otherwise. If you wish to bring your own food, ensure it is labeled and in a sealed container. All cats have play time with us throughout the day. Cat nip is definitely a treat they like. A radio plays all day.
All cats need to be up to date with their vaccinations and even if your cat is indoors all the time we want them treated with some sort of topical tick and flea treatment such as Pet Armor.
Cost is $18CI per Night per Cat.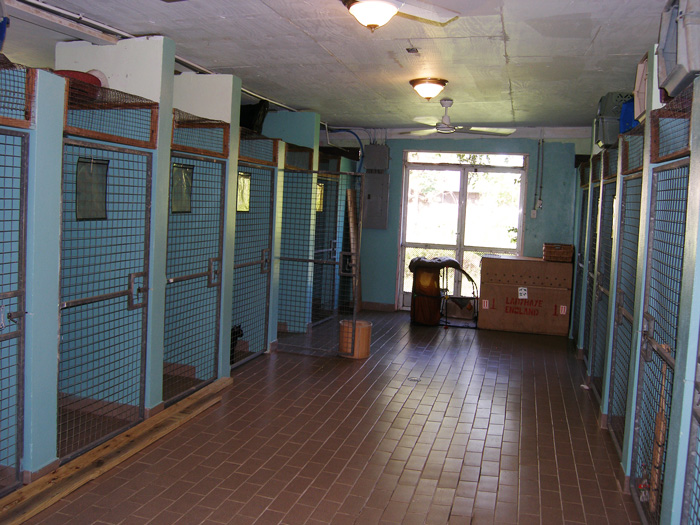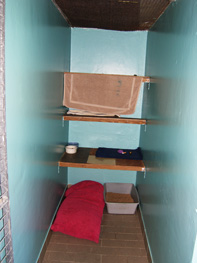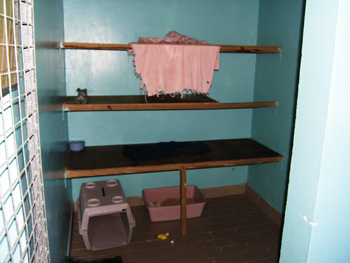 Critter Boarding - $10 per night.
For the other family pets. As long as they come with their own cage and food we will take care of the rest.
Cost is $10 CI per Night per Critter for Rabbits, Guinea Pigs, and Hamsters.