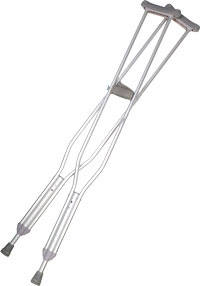 At Professional Pharmacy we stock a large selection of quality Home Health products to ensure we can assist as many people as possible within our community. In fact, we have surveyed Occupational Therapists, Physicial Therapists and Physicians in an effort to meet everyone's needs locally.

We supply the following plus many more items:
Wheelchairs / cushions
Bath benches
Heating pads
Compression stockings
Pillows
Blood pressure monitors
Braces and supports
Cast boots
Burt's Bees natural skin care
West Bay Pharmacy and Savannah Pharmacy also carry a number of Home Health items and can procure specific orders from Professional Pharmacy or abroad.
Click here to browse our Home Health product catalog.
Click here to download the Orthopedic Care Product Indication Guide for Physicians. This guide can aid in choosing orthopedic braces, supports and wraps for many types of injuries and chronic conditions.
Click here to download our Home Health Care Requisition Form. This form should be filled out in conjunction with your physician to assess your home health care needs.