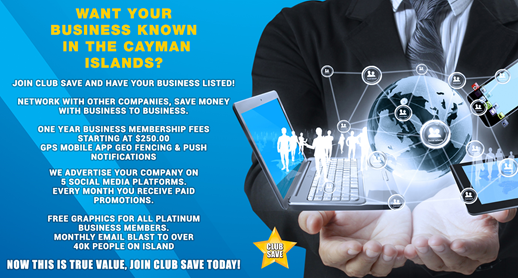 Click Here to Sign Up for Membership
Why should I join?
Many of Cayman's most reputable businesses have joined us, as we offer so much marketing value for such low fees. These companies have capitalized as Club Save offers many marketing strategies which exposes them to the community for a fraction of the cost they were previously paying. Our program guarantees more traffic and sales, increasing revenues and the bottom line. As a result, your business will see new faces coming through your doors and strong new relationships being built.
Visit our website to find out more...