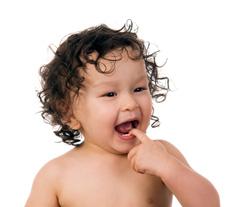 First Appointment Expectations
Your first appointment at Smile Dental Clinic will enable you to meet our team in an open and friendly environment. Following your initial consultation you will be invited to discuss the aspects of dentistry in which you are interested. At this appointment we will ask you about your previous medical and dental history to help us to give you the correct advice.
During your first appointment we will carefully examine your mouth, soft tissue, teeth, gums and jaw joints. You will have the opportunity to discuss how you would like to improve your smile.
On leaving the Clinic you will be given a treatment plan which provides the cost and appointments you require. This will be printed out and given to you. If for unforeseen reasons your treatment plan changes or is modified, we will discuss this with you and a revised proposal will be printed. We usually print two copies, one for you, and the other to be kept in your file.
Cost of Treatment
According to each person, dependant on the service provided. The cost reflects the value of the time taken along with the cost of materials and equipment used. Smile Dental Clinic is happy to extend the courtesy of accepting assignment of benefits from most insurance companies for our existing patients. New patients wanting this courtesy extended to them will need to provide their insurance details prior to securing an appointment with us so that we may verify benefits. Predeterminations may be submitted to the insurance company to verify what the insurance company will pay out on a procedure. However, please be aware our primary financial relationship is with our patients or their families and not with their respective insurance companies. Once a payment is made to the provider, if any treatment was denied due to exclusions or limitations in the patient's insurance plan, there will be a balance owing. Final responsibility for payment of our professional services rendered rests with the patient.
Details to Book an Appointment
Making an appointment at Smile Dental Clinic is easy just call 345 949 7303 Fax: (345) 949 9583 and one of our Receptionists will be happy to schedule an appointment for you.
Accepted Methods of Payment
Smile Dental Clinic accepts the following methods of payment:
Cash
Check
Visa
MasterCard
Debit Card
Protocol for Rescheduling or Cancelling
When you make an appointment, we reserve that time exclusively for you. Every effort will be made to ensure that you are not kept waiting. We realize that occasionally an appointment may have to be changed due to unforeseen circumstances. As time in a Dental Clinic is a precious resource, we ask that you allow 2 business days notice for cancellations, in order that we may allocate the time to another patient. Smile Dental Clinic has the right to refuse to treat any individual if the person concerned, i.e. Doctor, Dental Assistant, Hygienist, Receptionist, feels it is appropriate.