Implants
A dental implant is a replacement for your missing tooth root and is surgically inserted into your jawbone. It is usually made out of titanium with various surface coatings for different applications. Dental implants enable us to restore the form, function and aesthetics of your mouth, enabling you to eat and smile with confidence. A large number of patients have opted for implants as an alternative to bridges or for replacement of missing teeth, and have benefited from the convenience and comfort they afford. Our highly trained Treatment Co-coordinators'''' will be happy to discuss with you the procedure.
Cosmetic Bonding & Contouring
If you have misshapen or slightly crooked teeth, we can often improve their appearance with cosmetic bonding. This is a non invasive procedure using tooth color match materials to improve the shape or size of your teeth, or to close spaces. This is an ideal treatment for someone with healthy teeth who does not want to have invasive treatment such as veneers.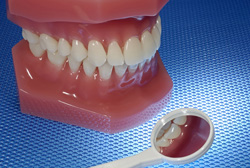 Dentures
Full or partial dentures can be made of acrylic or metal. For those who are allergic to nickel, we can make your denture framework in gold. Your dentures can be made to fit over implants to make them more secure.
Hygiene
To help you maintain your beautiful smile we recommend regular visits to see our dental hygienist. Everyone knows that hygienists scale and polish teeth, but ours do much more than that. Smile Dental Clinic hygienists will professionally clean your teeth as well as giving you advice and help with your home care. They will monitor the health of your gums and periodically measure the height of the bone surrounding your teeth. They will help you combat gum disease by using medicaments in the pockets around your teeth and by showing you special cleaning methods.
Gum disease has been linked to heart disease – it has been shown that men in particular with gum disease are 50% more likely to have heart problems than those with healthy mouths. These bacteria have been implicated in heart valve disease. It has been shown that expectant moms with gum disease give birth to lower birth weight babies than moms with healthy mouths. The bacteria in the mouth which cause gum disease have been shown to cross the placenta. Regular visits to the hygienist will help keep you healthy.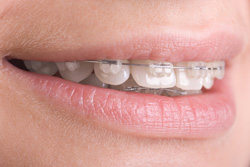 Sports Mouth Guards
If you take part in any contact sport (including football, rugby, karate, basketball, hockey etc) we recommend that you wear a custom made mouth guard to protect your smile – these can even be made in your team colors.
Fillings, Crowns & Bridges
At Smile Dental Clinic we can provide tooth colored fillings which match your existing teeth. All teeth have color variations within the "white range" – Your fillings will look like your own teeth, the color will be matched to your requirements.
Porcelain crowns are used to rebuild heavily filled teeth to their full function, and bridges replace missing teeth, at Smile Dental Clinic these are virtually indistinguishable from your natural teeth. If implants are not suitable for you, crowns and bridges may provide a suitable alternative to restore your smile. Smile Dental Clinic uses really good quality laboratories with qualified and experienced technicians to enable us to restore your smile, so that your smile looks stunning and natural. A 50% deposit is required on booking your appointment for this procedure.
Veneers
Veneers are used to improve the shape, size or color of your teeth by use of porcelain coverings. A small amount of the surface enamel is removed and an impression is taken of your teeth. Your impression is sent to the laboratory, where they will fabricate porcelain shells to fit over your teeth to improve the shape and color. You will have temporary have veneers placed whilst the porcelain veneers are being made after which your porcelain veneers will be returned from the laboratory and permanently fixed to your teeth. A 50% deposit is required on booking your appointment for this procedure.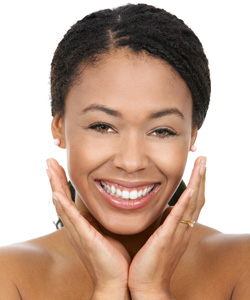 Whitening
Most of us would like to have whiter teeth, we spend a fortune on whitening toothpastes, many of which do not work. Discolored teeth are one of the most common signs of ageing, a whiter smile can erase 5-10 years and increase your confidence. There are various ways to get your teeth really white. Teeth whitening is one of our easiest and quickest treatments; you can look younger almost immediately, and keep looking young. Whitening normally lasts at least 2 years, depending on your eating, drinking and smoking habits.
Smile Dental Clinic is pleased to be able to offer the very effective and convenient Zoom! Whitening. If your teeth are in good health, and well shaped, you can have them whitened professionally in one visit to us with the Zoom! Whitening system. A special light activated gel is placed on your teeth and the light is applied in 3 bursts of 15 minutes. You are more than welcome to bring with you your favorite music to listen to during the procedure and relax while your teeth are being whitened. You will leave the Clinic around 2 hours later with your beautiful dazzling white smile.
Most people are suitable for either home or Zoom! Whitening, however, if you have really dark or antibiotic stained teeth, you may need a more tailored approach to your whitening.
Home Whitening
If you do not want to have the whitening in one visit, we can make moulds to fit your teeth and you can apply a gel to your teeth overnight or during the day for 2-6 weeks to achieve a similar result.
Everyone can have whiter teeth!
For the Zoom! In office whitening procedure a $100 deposit is required. Patients must have had a clean and polish with the Hygienist within the last 6 weeks to qualify for Zoom whitening. During your scale and polish visit the hygienist will assess your individual needs and advise you appropriately.
Sedation
If you are feeling anxious or worried about your dental treatment, please ask a member of staff to discuss the type of anesthetic or sedation you require. Our aim is to make your dental treatment as pleasant and comfortable as possible.
Smile Dental Clinic is proud to be able to provide the services of our visiting Maxo-facial Specialist Dr Richard Bell at the Clinic who is happy to receive referrals from us for procedures given under sedation, if required. Please ask any of our staff to enquire about the sedation procedure and to make an appointment.